Snelson & Snelson, DDS - Your General Dentist Warren, OH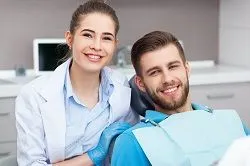 In general dentistry, the dentist is the primary care provider for patients of all ages and is responsible for the prevention, diagnosis and treatment of a wide variety of conditions, disorders and diseases affecting the teeth, gums and maxillofacial (jaw and face) parts of the body. Even though general dentists primarily provide preventative care and minor restorative therapy, they are often able to perform a wide array of other dental procedures, including some minor cosmetic treatments.
The American Dental Association (ADA) recommends that patients visit their general dentist at least once every six months to ensure proper oral health and functionality. Regular oral health check-ups and maintenance help to prevent the development of serious dental problems that may require more extensive and costly treatments. Our Warren dentists are highly educated and trained in multiple facets of dentistry, providing a variety of different services for you and your family including:
Crowns and bridges

Dentures

Gum disease (Periodontal) treatment

Orthodontics

Root canal therapy

Teeth cleanings

Bonding

Dental fillings
General dentists who do not perform a certain treatment will provide you with a specialist referral.


Preventive Dental Care For Everyone
Your Warren, OH dentists at Snelson & Snelson, DDS provide preventive dental care for patients of all ages. Our goal is to encourage and support your home oral hygiene habits including a nutritious diet, twice a day brushing, and once a day flossing. We see patients every six months for check-ups which include:
Hygienic cleanings

Cone Beam CT imaging as needed

Plastic sealants

Fluoride treatments

Mouth guards for athletics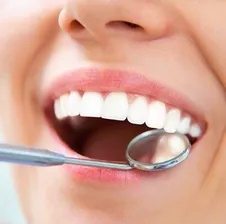 Rest assured your general dentist in Warren, OH gets to know your oral health needs well and treats you as an individual with specific goals.


Restorative Dentistry
Your Warren dentist will deliver the right restorative services if the need arises. From tooth-colored fillings to dental implants to laser periodontal therapy, Snelson & Snelson, DDS does everything possible to bring your smile back to full health. Treatments are conservative, and tooth extraction is always a last resort.
Restorative treatments include:
Tooth-colored fillings

Same-day crowns

Inlays and onlays (partial crowns)

Bridgework

Removable dentures

Dental implant restorations

Gum disease therapy

Root canal therapy

TMJ (jaw joint dysfunction) treatment

Cosmetic Dentistry Services
Going beyond basic health needs, your dentist in Warren also offers aesthetic services to put the finishing touches on your smile. Snelson & Snelson, DDS consults with his patients to fully understand how they want their teeth to appear. Then, he recommends one or more treatments to enhance the color, shape and alignment of your smile.
Offered cosmetic services include:
Tooth-contouring and reshaping

Porcelain veneers

Composite resin bonding

Complete smile makeovers
Snelson & Snelson, DDS provides general dentistry to patients of all ages. Keep your smile healthy and looking its best! Call our Warren, OH dentist office today at

(330) 856-1433

to schedule an appointment!